Workshops for Couples, Families and Caregivers
Groups will be only 4-5 people, and will run for 4 sessions. They will be $100 for the 4 sessions, and payable at the beginning. If a session is missed, the cost for that time will be only returned if the reason is legitimate and effort will be made to include the person by some means if notified ahead of time, either through notes, or Video, or other appropriate means. Commitment to the group is of real importance.
Sarah will need to do a brief phone assessment to discover whether the group would be appropriate for you. Respect for each person in the group is important. And confidentiality is equally important. All persons will sign a confidentiality form to be understood as a value for the group.
Workshop Topics
Grief and Loss
Miscarriage, Still Births, Neonatal Concerns
Intellectual Developmental Disabilities: Fragile-X, Down Syndrome
For Caregivers, Parents, or Persons with IDD
Couples' Conversations Groups
Co-Dependent Concerns - in families with alcohol, drug, or other addictive issues
If interested in any of the groups above, please give Sarah a call, 816-835-8907.
Grief – Mending the Heart and Restoring Hope
The workshop will be presented by a seasoned Pastor of over 35 years who is a Licensed Clinical Marriage and Family Therapist, Rev. Gary Armour. He will present several important insights for those who are grieving:
The Bible and grief, and the comfort Scripture provides those going through the grieving process.
Understand the stages of grief and how the stages may apply to each person uniquely
Discover hope in the climb out of the "valley of the shadow of death."
What is "Good" about Grief
Learn seven simple Biblical principles to help you in rebuilding your life
Discover the power of being not a victim, but a survivor
Contact Rev. Armour to learn more about the workshop and support group sessions that he can lead, or set up a grief seminar for your church or community group.
Listen to Your Heart: Strengthen Communication with Those You Love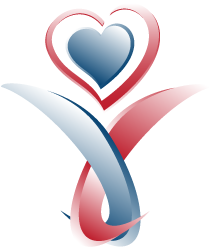 A two-hour workshop specially designed for families supporting patients through cardiac bypass surgery and recovery.
What You'll Learn:
How to navigate the changes in your relationships when bypass surgery happens
How God's love can become a center point for recovery
How to apply the God-given resources available to every person to help shape your new future
How to improve communication within the family and increase positivity in your relationships
Your Facilitator: Gary Armour, M. Div., LMFT, cardiac bypass patient, marriage and family therapist, and pastor
Included in the workshop fee is the Relationships With Heart book – a valuable resource written by a quintuple bypass survivor who reflects on God's grace and Life's Lessons
An introduction to the book:
While we are blessed to have so many advancements in health care today, many hardworking people still struggle to afford basic health care coverage. And when something goes wrong, people have to make difficult decisions between the costs of care and other life necessities. Being in this place can feel very lonely. But, thank goodness, none of us are really alone. Honesty about life situations can draw help near. Now two years following my surgery, I still stand in awe of what transpired and how God has a different plan for my life. He has given me a new heart for relationships and this story of hope I am about to share with you.
This book is created for both patients and the families of those who have gone through cardiac by-pass surgery.
Section One is an anthology of stories from my own experiences going through bypass surgery and how I found strength to mend, not only my heart, but the relationships in my life.
Section Two presents hope and practical skills for healing relationships that may have been strained and changed with the families and care givers who share in helping their loved one recover.
Other workshops which can be brought to your location:
"Marriage enrichment"
"Couple Communication"
Positive Parenting – biblical lessons for families
Prostate cancer survivors guide for men and the families that love them
Grief – surviving the death of a loved one
Divorce recovery – when will the pain be gone?
How to thrive instead of just survive
Relational healing
Faith, hope and love – a Biblical principles for resilient living
Contact Family Counseling of Greater Kansas City at familycounselingkc.com for the times and locations the workshop will be offered.